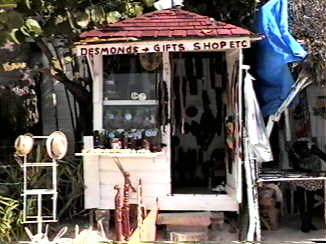 Desmond's Boutique

27th, September 1996

Right next to the Red Stripe Booth and the Boat Bar, you will find Desmond's Boutique. Desmond has been working hard to make his business succeed, so on your next visit, give his shop a look. Irie.
New today: We have more entertainment information. We have an update on the Dance Again Festival at Halloween as well as other events happening in October. Click onward!


At 6:21 am, a wonderful last eclipse of the century. Temperature is 75° F., 24° C.