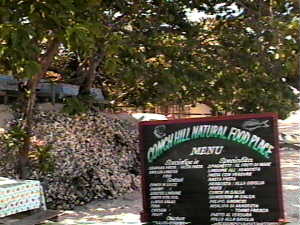 Conch Hill

20th, August 1996

One of the more memorable places that you see while strolling down our beautiful beach is Conch Hill Restaurant. Although originally just a conch hill, the mound has been converted to a restaurant! Yah mon!
Contest winner: Chris D. in KY, USA! She correctly named yesterday's picture as taken at Firefly, as well as noticed that the cover picture was a mirror image of the real thing (our picture). New today: Back Ah Yawd!


At 6:18 am, a wonderful, cool, clear morning. The temperature is currently 76° F., 25° C.