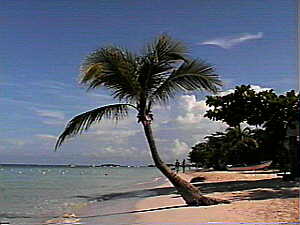 Contest Time

19th, August 1996

This majestic palm is featured on the cover of the Negril Guide '96. First question, name the place this was taken. Simple, they are mentioned in our pages. Second, what is the main difference between this graphic and the cover of the guide? Good luck!
Busy weekend: Another traveler's opinion, a downloadable sunset as well as Port Antonio!


At 2:36 pm, an afternoon nap on a rainy day. The temperature is 82° F., 28° C.