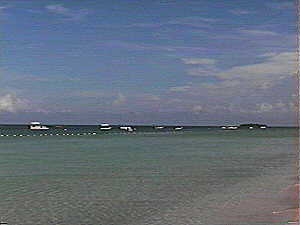 Morning Time

18th, August 1996

This photo was taken yesterday morning, just after speaking with the owner of the Whistling Bird in front of Firefly. It is an early morning picture of the charter boats at rest. The sea is calm and most everything is still. Everything except Jim and I.
New today: Check out another traveler's opinion in our Traveler to Traveler Section.

At 6:59 am, a major league overcast morning. The temperature is a cool 76° F., 25° C.