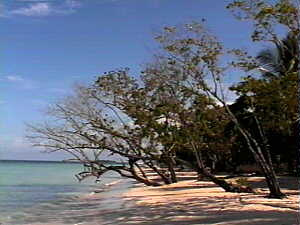 Wildebeach

21th, August 1996

Take a northerly stroll up our soft white sand beach. Before you get to the land where the all-inclusive resorts live, you encounter a strip of natual beach. Left just the way nature intended. Pristine beach. Wild and free.

New today: Back Ah Yawd and another Negril Graffiti! Check it out!


At 6:20 am, sorry folks, another beautiful morning. The current temperature is 77° F., 25° C.