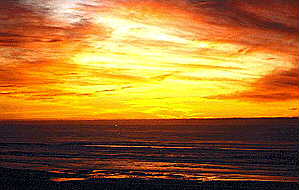 Weekend Sunset

26th, July 1996

After a tough week exploring all the sights to see in an around Negril, it's great to sit back and relax and catch one of our spectacular sunsets. Today's sunset was sent by JR in, uh, hey JR - where are you from again? Boston?
Thanks to all who have written to us! It's great to hear from you! We read every mail and try to act on your ideas. So...keep them coming mon! We have much more today...

Click here for Page #2!