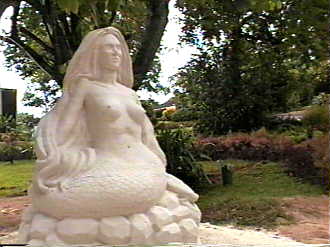 Best Wishes Saturday

14th, September 1996

Last weekend, the SuperClubs celebrated their 20th Annversary and the festivities were grand! Today's picture is of the sand mermaid at Hedonism II that provided a nautical background to the event. It was sculpted by Tom Morrison and his buddies from Akron, Ohio, members of the International Assocation of Sand Castle Builders. Happy 20th Anniversary SuperClubs!


Click here for page #2.