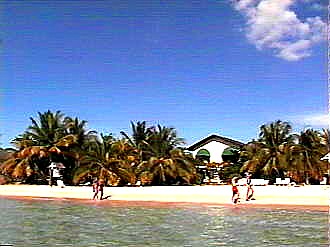 Friday Contest
13th, September 1996
Seeing as how this is Friday the 13th, we thought we'd run a small quiz today to test your luck. Winner gets a cold drink at the place shown. Question is, which hotel is it?
New Today: we have another Back Ah Yawd! We also ran one on Wednesday, but forgot to mention it.
At 10:25 pm, the evening entertainment is upon us. Temperature is 80° F., 27° C.