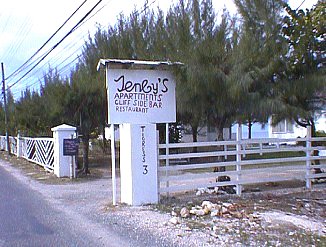 Pub Crawl Starts Here!
January 14th, 1998
This is the place where the Thirsty Thursday Pub Crawl starts mon! When in Negril, look for us each and every Thursday starting at sunset at the R Bar at Tenby's Tigress 3. This week we have an extra special Pub Crawl. We will be live from Drumville Cove - in both the Negril Chat Room and live in an audio broadcast via Microsoft's NetShow. Yah mon! Download your Netshow Player by clicking on www.microsoft.com. If youa re having any problems, please drop us an email. We will be having good times and some Caribbean tunes at Drumville Cove so join us on Thursday at Tenby's Tigress III R Bar, or meet us in the Negril Chat Room starting around 8:00pm JA time. Se you then mon! Back Ah Yawd has a special guest today. Click on Back Ah Yawd to find out who it is!
At 12:54pm, sunny and warm. The temperature is 82° F, 27° C.
Click here for Translation






© Copyright 1998. Beingee's. All Rights Reserved.