Welcome to Quality's Sea Breeze Restaurant & Bar
Located across from Mary's Bay on Negril's West End, Quality's Sea Breeze Restaurant and Bar is place for authentic Jamaican cuisine! Specializing in seafood, Sea Breeze will give you the true taste of Jamaica!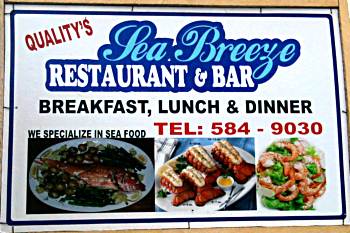 Our restaurant and bar are right across the road from the beautiful Mary's Bay, one of the last portions of beach on the West End. We are conveniently located near the corner of the West End Road and Westland Mountain Road.
Our fare consists of breakfast including tea, coffee, egg sandwiches, omelets, porridge and Jamaican breakfast such as steam veggies and saltfish & bean. Of course you can add bacon, calalloo, plantain and toast!
Lunch and dinner include such Jamican specialties as chicken or fresh fish - any style, octopus, willex & conch, oxtail and of course our world famous jerk chicken!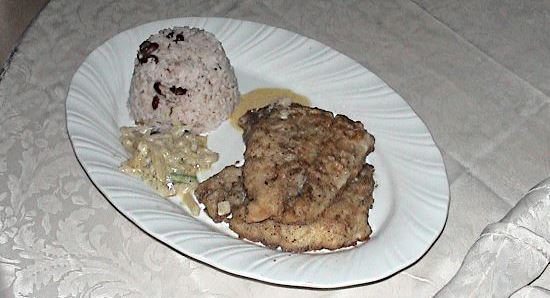 Our roadside bar is a great place to people watch, grab a cold drink and enjoy an easy and relaxing afternoon or evening!