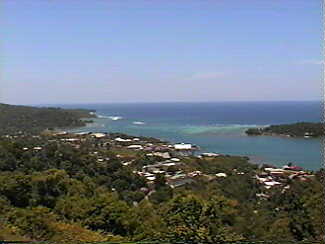 Port Antonio Today

Port Town

16th, September 1996

Here is a picture of the lush port town known the world over as Port Antonio. In the foothills of the magnificent Blue Moutains, the spectacular tropical rainforest holds many adventures. Daily hikes are scheduled to get you back to nature for a day. For the real outdoors, try a ten day trek through the Rio Grande Valley. Yah mon!

At 9:44 pm, a starry night, the morning awaits. The temperature is 81° F., 25° C.