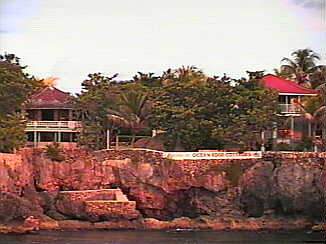 More Requests

30th, September 1996

Last week we got a request from ol' Sloop John B., the Coffee King, and he wanted us to show some other pictures, including underwater and cliff photos. Well, we ran the underwater shots yesterday and today we have a picture of Ocean Edge, as taken aboard the Eclipse of Aqua Nova Water Sports. Ocean Edge is appropriate today because they have been helping us arrange the Dance Again Festival for the last week of October. Click here or above on the Line Up Info for the latest on this incredible party ending on Halloween! Irie.


At 12:42 pm, just another hot day in paradise. The temperature is 95° F., 35° C.