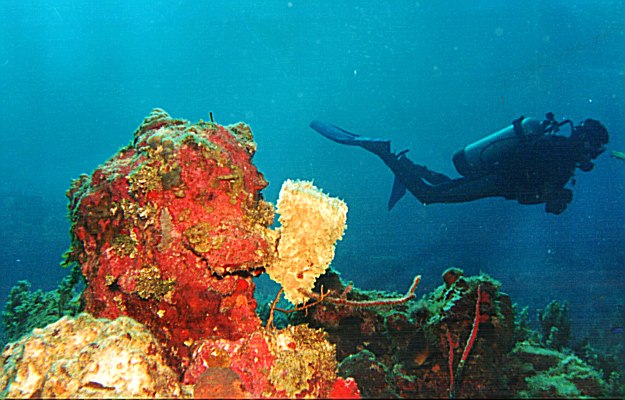 Negril Undersea
April 26th, 2000
Negril is most times thought of as just a beach. But a whole world just off shore! The reefs surrounding the island hold some interesting sites! Today's Negril Today is brought to you by the new dive shop at Catcha Falling Star! Catcha Falling Star is coming up with some great accommodation/dive package specials - to learn more about them you can email Catcha Falling Star directly at catcha99@hotmail.com! If you have never tried SCUBA, you are missing out on 3/4 of the world mon! Daily Music News: It was a "German" evening in the Negril Chat Room as the Negril Entertainment Network was live from Roots Bamboo on Wednesday night! Look for the NEN to be at DeBuss on Thursday night around 10pm. Once again as the time draws nearer, check the Negril Message Board for the most current information on downloading the latest version of the Windows Media Player (both Windows or Mac) and on how to join the NEN for the live webcast and chatting in the Negril Chatroom! To make it to the Negril Message Board click on the Main Menu above or below and then look for the Negril Message Board link!
At 4:21pm - cloudy but no rain... The temperature is 83° F, 28° C.
Click here for Translation








Other area to visit in Jamaica:

© Copyright 2000. Beingee's. All Rights Reserved.