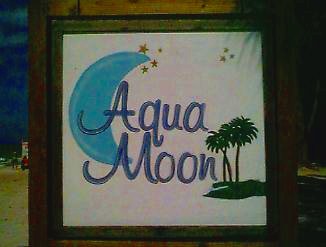 News Day!
November 24th, 1998
On this Tuesday evening we have some great news we want to pass along to you! On the USA's Thanksgiving Day (Thursday) Aqua Moon will be pulling out all the stops - planning a traditional American feast of turkey and dressing, mashed potatoes and cranberry sauce. It promises to be a great meal for those in Negril! Our second news story has to do with our daily music news. Instead of broadcasting on Tuesday night from Mariner's Inn, the NEN is gearing up for the Women In Action's International Violence Against Women Day with a fund raising concert at Rainbow Circle - Jamzen on the Cliffs. Dr. Keefa Lorraina will be a guest speaker and the musical talent includes Polly Illey, Muma Leck, Crystal, Yesika Zetzulana, Bully Wrinkle, Ama and Ivo Wiser! The NEN will be broadcasting on Wednesday night starting around around 5:00pm and be going on late into the evening. This will be a special event - so please try to join us online on the Negril Entertainment Network. Details will be posted on Wednesday on the Negril Message Board! Come and watch, listen and chat with us - see you then!
At 7:40pm - a clear night in Negril... The temperature is 79° F, 26° C.
Click here for Translation







This page is sponsored by Catcha Falling Star on the majestic cliffs of beautiful Negril Jamaica. If you like this website, be sure to book your next visit with Catcha Falling Star - just click on the link to take a tour of the property! And be sure to let them know you saw them on Beingee's! If you want to be a sponsor, bemail us. Thanks!
Other area to visit in Jamaica:

© Copyright 1998. Beingee's. All Rights Reserved.