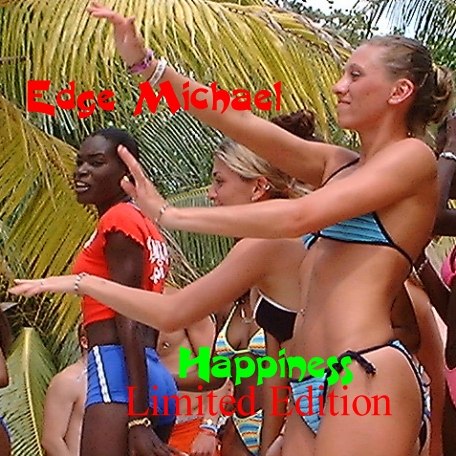 Edge Michael's New CD - Happiness!
June 24th, 2000
Since his first CD release, Edge Michael has been busy touring and working in the studio creating his own backing band and production company. In early 2000 Edge has released his second CD, "Happiness", which shows his musical versatility with a limited edition of another 14 song collection. For sound samples, please feel free to check out Edge Michael's web site by clicking on the highlighted "Edge Michael" or "Happiness" above! Click, sit back, listen and enjoy! To order be sure to drop Edge Michael an email!

Daily Music News: The Negril Entertainment Network will be on break for a while but will be returning later in this month. This break end in just a few days, so keep checking the Negril Message Board for the latest information on how to join the NEN for the next live webcast and chat in the Negril Chatroom! To make it to the Negril Message Board click on the Main Menu above or below and then look for the Negril Message Board link!
At 7:30pm - the evening has started! The temperature is 81° F, 27° C.
Click here for Translation








Other area to visit in Jamaica:

To meet the banner advertisers requirements, we need to post this link to their privacy policy section. Give it a click if you have any qualms about it mon!
© Copyright 2000. Beingee's. All Rights Reserved.