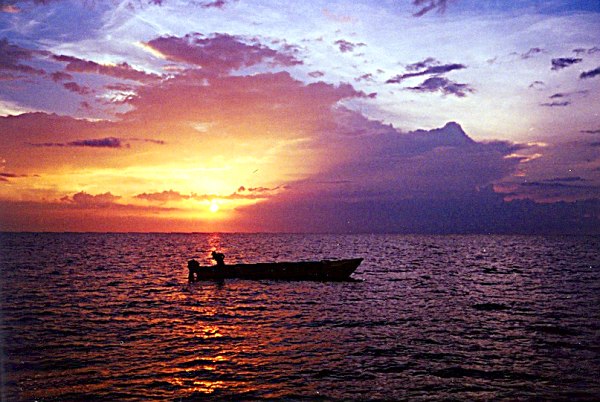 A Glorious Sunset
August 20th, 2000
It has been another week and that means it is time for another of our Sunsets of the Week! This week's world famous Negril sunset was emailed to us by LuvEirie! She mentioned that it was taken in front of the Negril Beach Club Condos about 2 weeks ago. We would like to thank LuvEirie for this beautiful picture! And remember, is you have a sunset picture you would like to send to us, email it to us in a JPG file format! Once again - thanks LuvEirie!
Daily Music News: The Negril Entertainment Network will be on break for the next few days so keeping checking here for details or check the Negril Message Board for the latest information on how to join the NEN for the next live webcast and chat in the Negril Chatroom! To make it to the Negril Message Board click on the Main Menu above or below and then look for the Negril Message Board link!
At 1:57pm - another sunny afternoon... The temperature is 86° F, 30° C.
Click here for Translation








Other area to visit in Jamaica:

To meet the banner advertisers requirements, we need to post this link to their privacy policy section. Give it a click if you have any qualms about it mon!
© Copyright 2000. Beingee's. All Rights Reserved.