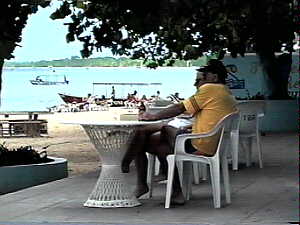 TJIF

17th, May 1996

It's Friday! Another week has gone by and you aren't here. What's up with that?

Get ready for more new things this weekend. How does a Sunsplash update sound? The big one is happening August 1-4 in Chukka Grove. More tomorrow.

No new Back Ah Yawd today, soon come mon! (But check out yesterday's new pages including Scuba!) At 6:42 am, totally cloudy this morning. The temperature is 79° F., 25° C.