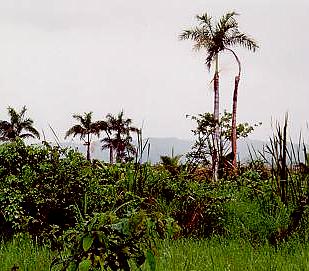 Negril's Morass
September 15th, 1999
As the weather is effected by Hurricane Floyd, today we wanted to share a shot of the great Morass of Negril. The morass is the foundation of Negril fragile ecosystem. As you can see from this picture, the rains clouded the view of the majestic mountains in the background. To see more of Negril's ecosystem, on your next visit be sure to make a stop at the Negril Royal Palm Reserve - for nature lovers it is one place not to miss! Daily Music News: Because of the weather, the Negril Entertainment Network will be taking Wednesday and Thursday nights off the net until things settle down and your Cyber Host Rob starts to feel better. Things are improving so hopefully the NEN will be back live on Friday night! Keep watching the Negril Message Board for more updates!
At 3:13pm - a blustery day. The temperature is 85° F, 29° C.
Click here for Translation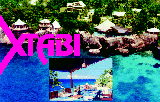 This page is sponsored by Xtabi Resort on the cliffs in Negril. If you like this website, be sure your next visit includes a stop at the famous Xtabi Resort and Restaurant! Let them know you saw them here! If you want to be a sponsor, bemail us. Thanks!
Other area to visit in Jamaica:

© Copyright 1999. Beingee's. All Rights Reserved.