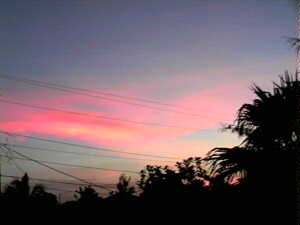 Morning Sky

15th, July 1996 (Continued)

Another beautiful morning in Negril, no remnants of Bertha to be seen anywhere. This picture, as well as the previous plank picture show just how pleasant things are in the morning. This morning in Negril.

We have some things to mention today, click here for page #3.