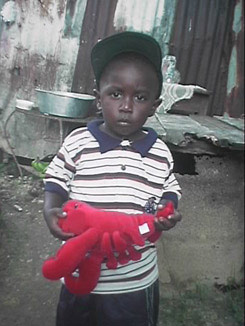 Christmas 1999...
Your Help Needed!
April 12th, 1999
As a public service to try and benefit the children of Negril and Jamaica, Beingee's Internet Negril is offering this Negril Today page to the Jamaican recognized church, the Lion of Judah Ministries. The Lion of Judah Ministries wants to help bring a great Christmas to the children of Negril and all of western Jamaica! Preachermon (Bishop Cassias) and Miss Regina (also Bishop Cassias) have brought Christmas to children in Negril for over 10 years now, starting with 10 children the first year and over 1,300 children this past Christmas. Join them this year as they try to reach and give Christmas to 5,000 needy children in 1999! They are starting the drive early this year (the waivers required can take some time to obtain) and hope everyone will become involved. Items needed are toys, school supplies, personal care products, clothing, etc. All items donated will be distributed during December 1999. Click here to email them for more information on this great project or here for their Christmas 1999 page. Team up to let the children of Negril and western Jamaica see that the visitors to Negril care for them.
If any other Jamaican recognized charities or non-profit organizations would like to contact Beingee's, use the Be-Mail link above or below.
At 3:18pm - a warm afternoon. The temperature is 87° F, 30° C.
Click here for Translation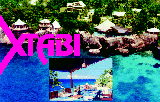 This page is sponsored by Xtabi Resort on the cliffs in Negril. If you like this website, be sure your next visit includes a stop at the famous Xtabi Resort and Restaurant! Let them know you saw them here! If you want to be a sponsor, bemail us. Thanks!
Other area to visit in Jamaica:

© Copyright 1999. Beingee's. All Rights Reserved.