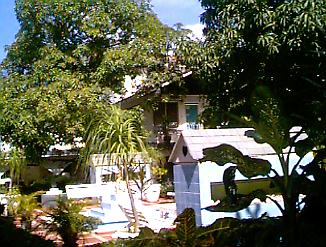 Eddie's Tigress II Special
November 9th, 1998
As the winter season approaches in the north, it is always comforting to know that tropical warmth is no more than a plane flight away. To make the temptation to get away from it all more enticing, Eddie's Tigress II would like to announce their new Winter Season Special! For each seven day stay, you receive a complimentary dinner for two - courtesy of Eddie and Winnie Lawrence. Their family run resort will back you feel even more at home with this latest special! Be sure to check out Tigress II in the Where To Stay section found off our Main Menu. You can locate them on the Cliff map, the alphabetical or rate listings. Daily Music News: the phoneline duppies have been having their fun this weekend as the NEN (Negril Entertainment Network) was at least able to get IRIE FM out late Sunday evening. The NEN will make another attempt Monday night at the Real Video Broadcast of the Working Band at the world famous Risky Business on the beach! Checking the Negril Message Board (found off the Main Menu - link is above and below) for the latest on Monday night's broadcast from the Negril Yacht Club. Irie!
At 10:57am - Neville says "Blondie in da house!" The temperature is 82° F, 28° C.
Click here for Translation







This page is sponsored by Catcha Falling Star on the majestic cliffs of beautiful Negril Jamaica. If you like this website, be sure to book your next visit with Catcha Falling Star - just click on the link to take a tour of the property! And be sure to let them know you saw them on Beingee's! If you want to be a sponsor, bemail us. Thanks!
Other area to visit in Jamaica:

© Copyright 1998. Beingee's. All Rights Reserved.