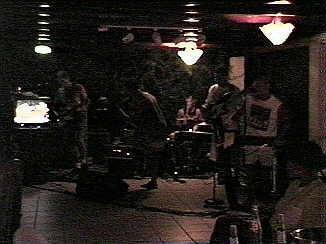 Howard and Holyfield

9th, November 1996

Saturday night at the fights proved to be a likkle more than Mike could handle, but Arnett Howard and his Creole Funk Band from Columbus, Ohio dazzled the crowd with a splendid performance, as did Evander. The Tree House Club has been bringing Arnett and the Columbus posse down for the last ten years. Hats off to Arnett, Evander and the Tree House! Once again, if you know of someone who plays in a band, click here.


At 11:03 am, a bright blue sky above. The temperature is 88° F.,31° C.