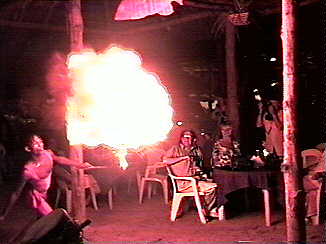 Fire Dancer

10/11th, November 1996

Saturday night was a busy one in both Las Vegas and Negril. Before we caught Arnett Howard and Evander Holyfield at Tree House, we had dinner at the Saturday Buffet at Red Snapper. The buffet was great and with the African Drummers and the Fire Dancer (shown here), a real luau style buffet on the beach. Every Saturday!


Note: we have much that is new today, click here or above on page #2.