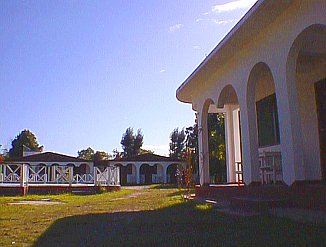 Delrose Villas
January 6th, 1998
In response to the numerous requests we have been getting for smaller places to stay in Negril, we are featuring our first villa style property - Delrose's Villas. They are located on the West End near Mariner's Inn, and the grounds feature a swimming pool. Rates range from $26US a night for a single person to US$435 per week for a double suite that sleeps six. To contact Delrose's Villas, click here to send them an email! Many people say that these smaller places give you a more "Back Ah Yawd" type experience. Speaking of Back Ah Yawd, our Delroy Mosley meets Delroy from Mi Yawd. Click on Back Ah Yawd for more!
At 8:06am, the sun warms... The temperature is 75° F, 23° C.
Click here for Translation






© Copyright 1998. Beingee's. All Rights Reserved.