Eddie's Tigress II Superior Deluxe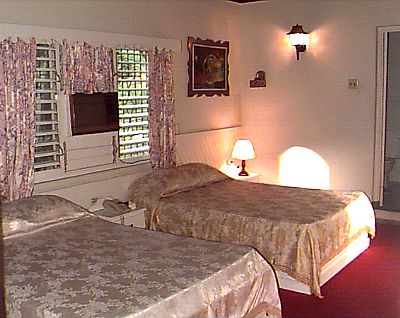 Superior Deluxe
Comfort in style is what you will realize with our superior deluxe rooms, equipped with the necessary convinces, it adds that touch of class to a laid back vacation.
Features includes:
(1) Two double beds or a Queen size bed
(2) Balcony
(3) Private bath facilities
(4) Satellite television
(5) Closet
(6) Telephone
(7) Safety deposit Box
(8) air-conditioned
(9) Refrigerator
(10) Floor (carpeted)
Our telephone is (876) 957-4249 or (957-4452, or 957-0105-6), fax (876) 957-4306. Check out our Internet Special and our Summer Special. Click for rates or reservations/questions.

© Copyright 2003. Eddie's Tigress II. All Rights Reserved.
© Copyright 2003. Beingee's. All Rights Reserved.