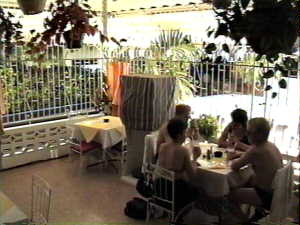 Tigress II - Restaurant
The Tigress II Restaurant offers palate pleasing seafood, gourmet menu featuring the best in lobster, conch and fish directly from our crystal clear Caribbean Sea. Steamed vegetables fresh from our tropical gardens, fruit plates, sandwiches and desserts! Tastes unlike any you've experienced. Open for breakfast, lunch and dinner - come on down and see what Caribbean cooking is all about! Click here for the Tigress II Grill!
All of our delicious food is available for catering to the pool or your comfortable room. Check out our Internet Special. Click for rates or for reservations or questions.