Eddie's Tigress II Bird's Eye View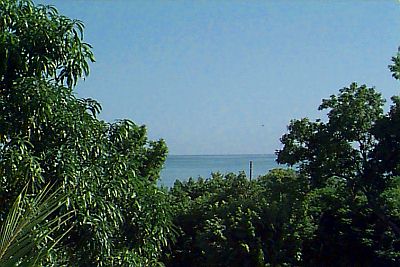 Bird's Eye Ocean View
The Caribbean Sea is a spectacular delight, our birds' Eye View rooms take full advantage of the cool summer trade winds, Relax and let the cool breeze take you on an Island odyssey.
Features Include:
(1) Two double or a double and a single bed
(2) Balcony
(3) Private bath facilities
(4) Cable for Satellite Television
(5) Closet
(6) Telephone
(7) Safety Deposit Box
(8) Kitchenette (shared)
(9) Ceiling Fan
(10) Floor (Terrazzo Tiles)

Our telephone is (876) 957-4249 or (957-4452, or 957-0105-6), fax (876) 957-4306. Check out our Internet Special and our Summer Special. Click for rates or reservations/questions.

©Copyright 2003. Eddie's Tigress II. All Rights Reserved.
©Copyright 2003. Beingee's. All Rights Reserved.