Sun Splash Tours - Lowest Prices Guaranteed! - packages include roundtrip airfare, hotel accomodations, airport transfers, meal plan, complete party program including FREE beach and evening parties!
Firefly Spring Break Specials - Save agents' commission by booking direct and mentioning Beingee's!
Group of 8 persons $29 a day each, large unit, 2 bathrooms, 2 bedrooms,
livingroom, kitchen, 2 verandas, on the beach.
Group of 7, as above $33 a day each.
Group of 6, as above except 1 bedroom, 1 bathroom, $35 a day each.
Group of 4, one or 2 bedrooms etc. only $40 each.
Free beach party each Tuesday, drinks, dancing, bonfire etc. Walk to other beach entertainment.
Email firefly@jamaicalink.com
Lazy Dayz Spring Break Room Specials! Book direct (mention Beingee's) and receive 10% off on all rooms on the beach!!!
Villa La Cage 2003 Spring Break Specials

Deluxe 2double bedroom w/cable tv, a/c, cd player, hot & cold water $60us
Sleeps Four (4)
Std room w/cable tv, a/c, hot & cold water w/1 double, 1 single bed $55us
Sleeps Three (3)
Kitchenette room w/2 double beds, cable tv and ceiling fan $55us
Sleeps Four (4)

Ceiling Fan room w/cable tv, hot & cold water w/2 double beds $42us
Sleeps Four (4)

Standard ceiling fan room with tv, hot & cold water $38us
Sleeps Two (2)

Round trip airport pick up per person (Group Only) $30us

Free shuttle to the beach to enjoy your daily beach party

FREE Welcome drink on arrival

Hallzer's Spring Break US$5 Specials!
Hi there Breakers, it's Alan at Hallzers with great offers for your Spring Break 2003.
During Spring Break we are offering US$5 Special Snack Attack Takeaway Meals.
Special Breakfast - Scrambled Eggs, 2 Beef Sausages, 1 Round of Toast with Tea or Coffee.
Other Hallzers $5 Snack Attack Specials available during the day are:
The Hallzers Own Special Burger with Cheese, Onion & Mushrooms and a portion of Fries
Hallzers Own Beef & Onion Pasty with Fries
Pizza Fingers with Fries
Hot Dogs with Fries
Call 640-2380 or email hallzers@cwjamaica.com for more information.
Regards, Alan
Chippewa Village Room Specials - Spring Break 2003!
Calling all spring breakers...
Chippewa on the beach road has some apts and cottages that have opened up for march break.
We are located directly in the middle of all beach parties and clubs..
so hurry while they last ...US$20 to $30 per person!!!
Contact John Babcook at: chippewavillage@hotmail.com
Beach House Villas - Beach Bar JA$60 Red Stripe Special ! ! !
When you get tired of waiting in lines for an ice cold one, remember that the Beach House Villas Beach Bar has ice cold Red Stripes available at all times for just JA$60 - about a buck a beer and hard to beat ! ! !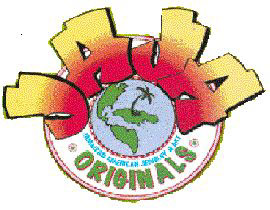 JA-JA Originals - Oh Nilly Silly Sales

$1 $2 $3 hok up specials on beadworks and gifts

20%-50% Off silver & Gold jewelry
save money buy your gifts at JA-JA Originals
Largest selection of beadworks and arts at the best Prices around this is no joke!!!

Highest quality silver and gemstone braclets chokers and anklets.

Handmade jewelry and custom orders in gold and silver with a variety of semi-precious and preciuos gemstones hand crafted by founder Rick Kevonian.