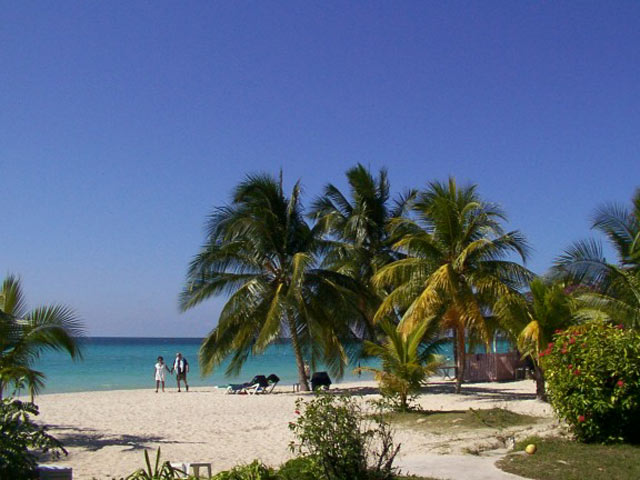 Headin' Home...
January 28th, 2003
After a hard day on the beach soaking in rays or putting down a few cold ones, it is always nice to have an afternoon nap! Those invigorating naps are perfect to rest up for a wild night of live entertainment at any number of venues located around Negril! You may not be aware of this fact, but humans are the only branch of the primates that don't take regular naps and spend most of their time busy doing something. So return to your roots and come to Negril and you will be allowed to do nothing until your heart's content! By nature we need relaxation time and Negril will provide that for you - sometimes doing nothing is the best "something" you can do for yourself! So come to Negril and do what you want - be it party like it is 2099 or do nothing like our primate friends have wisely figured out. Negril is whatever you want it to be, so come to Jamaica and really feel ALL right!
Daily Music News: The Negril Entertainment Network will be postponing the live webcasts and chats at noontime from Fun Holiday and at sunset from 3-Dives due to the flu that hit me over the weekend. This is also to rest up for next week's wildness starting on Sunday at the Donkey Races out at Little Bay at Uncle Sams! Selina's Coffee Bar and Eatery morning webcast and chat will continue this next week on Monday with the Overtakers Band! Then it is back with the live webcasts and chats at noontime from Fun Holiday and at sunset from 3-Dives on Wednesday. A very special Pre-Concert Pool Party gathering and webcast will be held on Thursday at Eddie's Tigress II as part of the Annual Negril Net Bashment and then the NEN is back at noon on Friday from Eddie's Tigress II for the weekly Board Meeting Daze gathering! A busy week for sure! For the latest in Negril music news, keep checking here, the Shows & Events listing and our new NEN (Negril Entertainment Network) page located in our Entertainment section! As always, you can check the Negril Message Board for more information about the live webcasts and chats! As the time for each live NEN event approaches, check for details on the Negril Message Board and the new NEN section. This will guide you through the procedure to join in the live web cast and chat in the Negril Chat Room. To make it to the Negril Message Board click on the Main Menu above or below and then look for the Negril Message Board link!
At 11:02am - a beautiful day in Negril... The temperature is 83° F, 28° C.
Click here for Translation
Beingee's Internet Negril Privacy Policy
Beingee's Internet Negril.Com is Powered By Globalnet


We use them and they can provide for all your Hosting Needs!

Other area to visit in Jamaica:


© Copyright 2003. Beingee's. All Rights Reserved.