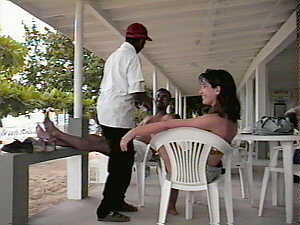 Another Round of Burgers!

21st, June 1996 (Continued)

Romina and Antonio ordered another round of Everton's Homemade Burgers at Roots! No kidding folks, one was not enough for this couple from Italy. (Everton wishes you both his best wishes for the future.)

Keep watching for more information on Negril's upcoming events, a lot is happening! Yah mon! At 6:30 am, a cool, clear morning. The temperature this morning is 76° F., 24° C.