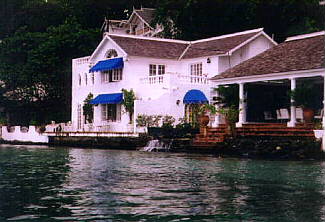 Port Antonio Special!

15th, November 1996

We are taking a temporary break from the normal Negril Today page. Port Antonio is the topic for the day, and the Blue Lagoon is where we are stopping. The Blue Lagoon Villas are incredible, for those who want the best from life. You would be hard pressed to find a more impressive villa anywhere! Click here or above on Port Antonio!

At 6:56 am, our weather is better than Cleveland's. The temperature is 80° F.,27° C.