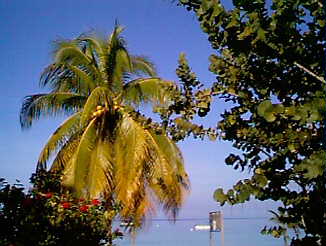 It's Just Another Day

September 13th, 1997

This morning is beautiful mon! The sky is a clear deep blue, the ocean is flat as glass, nearly merging with the blue of the sky. (Pssst... there might be some inexpensive Air Jamaica flights out of NYC. Check on it, we'll keep the Red Stripe cold for you...)


Picture courtesy of Firefly Beach Cottages.

Thanks to all those who have been using the Negril Message Board, which can be found on our Main Menu. As with any message board, the comments posted or opinions stated are not necessarily the views of Beingee's or any of Beingee's sponsors! Today's Back Ah Yawd has Delroy back at Drumville Cove, checking with Vinnette. Click above on Back Ah Yawd for more.

At 8:42 am, wish you were here... The temperature is 80° F, 27° C.