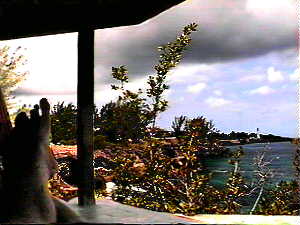 Catcha Break

6th, July 1996 Continued

Some people might want to fight the traffic driving all over the country, but my idea of a real break is something like this. Grab a cottage at Catcha Falling Star. Find a hammock. Put my feet up and stare off into the distance. Think of nothing in particular. Just let your mind drift... off... into... the... horizon...

Um... the time is, uh, the time, is, uh, day time. The temperature's perfect. See ya Monday.