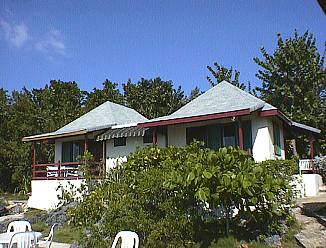 Cliffside
November 1st, 1997
Cliffside in Negril - a great way to spend your vacation mon. Cottages and rooms are available all year round in sunny and warm Negril Jamaica, as shown here on a beautiful day at Drumville Cove. You can find more information on Drumville Cove and many other Negril hotels and resorts by looking in our Where To Stay section. You can find it on our Main Menu. You can email the hotels directly, and the hotels will be more than willing to answer any and all your questions. And remember, booking at hotels in in our Where To Stay section is the best way to help support Beingee's Internet Negril! Support those that support us! Today's Back Ah Yawd takes place at Travellers Beach Resort. Click on Back Ah Yawd to see more mon!
At 12:47 pm, clouds creeping in. The temperature is 85° F, 29° C.






© Copyright 1997. Beingee's. All Rights Reserved.