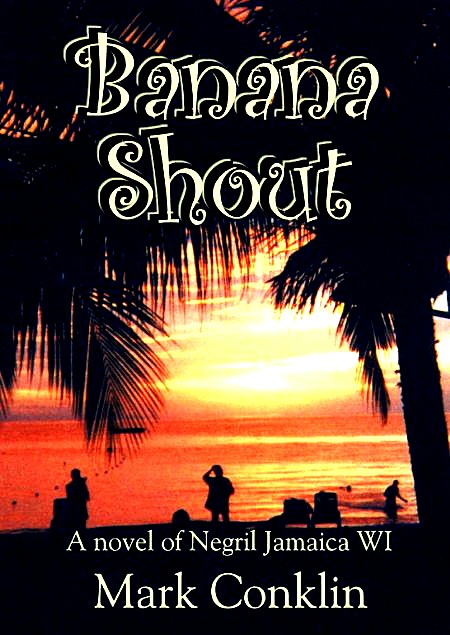 Negril in Paperback!!!
February 1st, 2000
As the people who read and post on the Negril Message Board start arriving in mass for this weekend's second annual "Meeting of da Board", Beingee's is pleased to announce that the definitive novel of Negril's formative years (approx. 1970-1973) is available for purchase! Entitled Banana Shout, Mark Conklin's book captures the flavor and feel of early Negril. To order Banana Shout, go to http://www.authorlink.net and click on Fusion Press and then click on Title, then click on the graphic for Banana Shout! It will still be a few weeks until other retailers (Amazon, Barnes and Noble, Borders, etc.) have it ready for purchase. If you have been curious about how Negril became known as the magical place that it is today, or you happened to be lucky enough to have visited Negril pre-1975, then this book will delight you as Tavo Gripps makes his way from the USA and makes a new life in a new country - Jamaica! It's a great read, order it today! Daily Music News: The Negril Entertainment Network is getting set for Friday's "Meeting of da Board" - hundreds of boarders have already made their presence felt! Don't miss the NEN's 5:00pm starting time on Friday from the Negril Yacht Club. As always, be sure to check the Negril Message Board for the most current information on joining the webcasts and chat sessions! To make your way to the Negril Message Board click on the Main Menu above or below and then look for the Negril Message Board link!
At 10:55am - a sunny morning. The temperature is 80° F, 27° C.
Click here for Translation








Other area to visit in Jamaica:

© Copyright 2000. Beingee's. All Rights Reserved.