Beingee's Top
Negril News

Jamaica

Negril
Search

to Lynch Top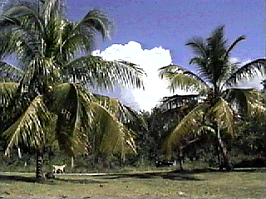 Lynch Top - West End

Another Christmas miracle? Perhaps not, but as the goat strutting around Lynch Top on Negril's West End shows (bottom left in picture) he has survived yet another Holiday Season. Which may be unfortunate for those experiencing a Jamaican Christmas for the first time. The curried coat served up yesterday in homes all through the island was tremendous! Along with all the chicken and corn, rice and cakes, a true Christmas feast was enjoyed by many! Today is known as Boxing Day in Jamaica, so another day of celebration is upon us. Have a happy and safe holidays!

---
© Copyright 1995, 1996. Beingee's. All Rights Reserved.