Lighthouse Inn Restaurant & Bar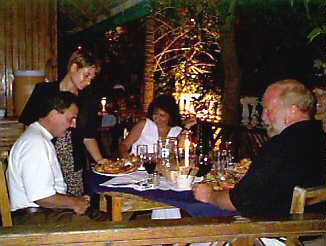 The Lobsterheaven of Negril, or would you prefer another tasty Seafood dish? You don't eat seafood? No problem, we also serve Sirloin and T-Bone Steak, Chicken and a Vegetarian Plate. What about a Cheese Platter or a Crêpe Flambée for Dessert? Do you like fantastic Tropical Drinks and an excellent Wine with your Dinner? Join us Wednesday night for Mento Yard - Original Jamaican Buffet and Show!

Interested? Cal us, we offer a Free Pick Up Service - 957-4052.
For reservations and/or questions, please click here to email The Lighthouse Village.