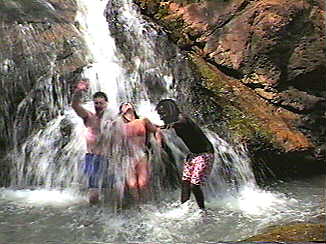 Lee's Must See

Copper Falls Massage

Situated minutes from both Negril and Montego Bay, Copper Falls is one of the places that is not on any tourist maps. Local Jamaicans have been using the falls for centuries as nature's own full body massage. Shorty (at right) was the tourists guide to the falls, stop by and see him on your next visit and experience the beauty of Back Roads Jamaica.

Compliments of Lee Weinstock, shown in back.