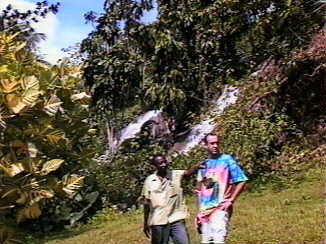 Lee's Must See

Scatter Falls

Rich in history and still self-governing the Maroons live in the hills of the John Crow Mountains, about an hours drive from Port Antonio. Its beautiful up here, and a cool dip in the falls is perfect after the hour long hike. Gladston (our guide) from the Eco-Tourism Award Winning "Valley Hikes", knew everyone in the hills, cured and ant bite with leaves from a plant, and took us on a truely Backroads Jamaica adventure.
(Compliments of Lee Weinstock)


At 7:22 am, surf Negril, compliments of Lili. The temperature is 80° F., 26° C.