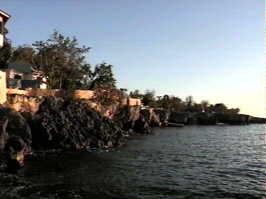 West End - The Cliffs


What more could one ask. In addition to the glorious seven mile beach, Negril has the enchanting cliff side known as the West End. From the small shops and and ocean view cottages to the colorful bars and the luxurious resorts - it's all here!

Over the next few days, we will bring you many of the sights from the West End. For starters, we have a bit on the Coral Seas Cliff Resort and Lynch Top Lane. Lynch Top is by Kaiser's for those familiar with the area. Both these areas are being updated, so thanks for your understanding.